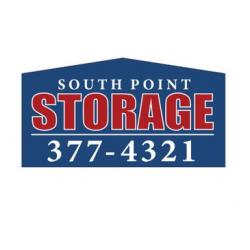 Full Time Office Assistant
2021-08-04 South Point Storage 602 Solida Road 11.50 hour
Description:
WHAT WE DO AT SOUTH POINT STORAGE:
Our primary business is renting storage units. That is accompanied by renting U-Haul trucks and trailers, houses, and apartments.
Essential Functions of Full-time Job:
Rent storage units and U-Haul equipment
Light cleaning of storage units and U-Haul equipment
Take payments using computer software and a cash register
Hook up trucks and trailers
Update social media accounts & website
Sell our services and moving supplies
Balance the cash drawer
Make payment reminder calls
Show homes to prospective tenants
Qualifications:
High School Graduate
Over 21 years old
Valid Driver's License
Must be able to pass a criminal background check
Special Skills:
Basic computer skills
Ability to sell our services & goods
Exceptional phone skills
Ability to multi-task
Work independently
Honest & reliable
Accurate money handling
This is an extremely detail oriented job, so you must be able to follow instructions down to the last detail.
Schedule:
You would have 40 – 43 hours per week including every Saturday. You would never be expected to work Sundays or major holidays. Our office hours are Monday-Friday from 8:45 to 5:30 and Saturday from 8:45 to 2:30. It is always possible that you may need to come in or leave a little earlier or later.
Pay begins at $11.50 per hour (negotiable with experience), paid holidays, and vacation time.
Rev. July 2021
Do not contact this company in solicitation of any product or service.