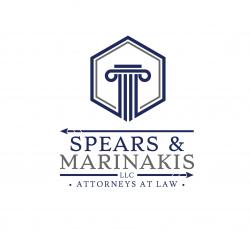 Legal assistant
2020-06-24 Spears & Marinakis, LLC 122 S. 4th Street, Ironton, Ohio 45638
Description:
Legal assistant / legal secretary. Main job duties include typing dictation, answering phones, and probate / simple real estate work. You will type all dictation from the attorneys such as letters and motions. You will also need to assist with answering the phones. The most important aspect will be assisting in the preparation of wills, deeds, estates, and other miscellaneous legal matters. You may also be required to help with simple workers' compensation matters from time to time.
The job has regular hours. This usually means Monday through Friday from approximately 9 AM until 5 PM. Certain exceptions apply depending on holidays, co-worker work schedules, etc.
Strong people skills are required. You will be dealing with clients and the public daily. You must also be able to type at least 55 words per minute. Any prior legal experience, particularly with probate matters, is huge plus.
References encouraged. Also, must be able to tolerate dogs because the attorney brings his dog to work.
Do not contact this company in solicitation of any product or service.