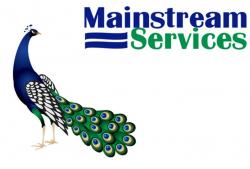 Licensed Practical Nurse (LPN)
Featured
2020-02-07 Mainstream Services, Inc. 4757 Route 152, Suite 2, Lavalette
Description:
At Mainstream Services, LPNs are an integral part of our team. We are currently looking for two LPNs to help us provide the best services to all of the individuals we serve. MSI is a behavioral health agency providing services to individuals on the WV I/DD Waiver program. The LPNs will work with our RNs to provide the best quality of care.
Job Description:
LPN must be a Licensed Practical Nurse in the State of WV. Licensed Practical Nursing (LPN) services must be within the scope of West Virginia's Nurse Practice Act, ordered by a physician, and provided by an LPN under the supervision and monitoring of an RN actively licensed to practice in the State. This service can only be used for activities that require a nurse to complete according to the WV Nurse Practice Act.
Job Duties Include:
Routine monitoring (data collection) of specific medical symptoms such as seizures, blood pressure, diet and exercise;
Medication administration;
Monitoring and review of MARs, medication storage and documentation;
Training/education of members regarding health/medical issues.
Consult with RN regarding person specific issues when a medical need arises.
Do not contact this company in solicitation of any product or service.