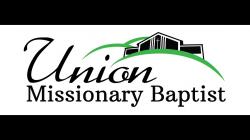 Youth Pastor
2019-09-13 Union Missionary Baptist Church 17632 state route 243 0-1000 month
Description:
Union Missionary Baptist church, Located in Chesapeake, Ohio, is looking for a PART-TIME YOUTH PASTOR to lead the young people of our church!  So, if you are a student of God's Word with a strong desire to connect with and teach young men and women from 7th to 12th grade then we would love for you to prayerfully consider this position.
If you would like to apply for this position, please email us for a brief job description or if you would like to learn more about this position, our email is umbcoffice@zoominternet.net.
We look forward to hearing from you!
Thank you,
UMBC Youth Pastor Search Committee
Do not contact this company in solicitation of any product or service.